Residential
Compliance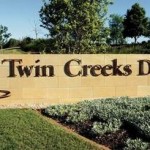 Strata and community living often brings people of diverse interests and backgrounds close together. Disagreements and disputes sometimes arise. Tolerance, understanding of others and communication are essential to harmonious living.
Where the owner's corporation is satisfied an owner/occupier has breached a by-law, it can issue a notice requiring that person to comply with the by-law. If it is not complied with, the owner's corporation may refer the matter to Penrith Council or the NSW Civil and Administrative Tribunal.
Further information can be found on the NSW Fair Trading website under Strata Schemes www.fairtrading.nsw.gov.au
To assist this process and ensure Twin Creeks remains a prestigious residential estate, the Community Executive committee has elected to engage a compliance process to be managed by the Caretaker of the estate.
Residents of the estate have the option of contacting the Strata Manager: All Suburbs Strata Management, the Estate Caretaker: Clean Green Strata or the Executive Committee if they believe there has been a breach.
A notice of non-compliance must be in writing to enable investigations to commence.
Once in receipt of a notice of non-compliance, the caretaker will investigate and act accordingly.
The following is a list of steps the Caretaker will follow to manage all non-compliance issues:
Notification is received
Caretaker to investigate & log the non-compliant issue
The Executive Committee and/or Strata will be notified
If deemed compliant, the caretaker will advise of the decision in writing
If deemed non-compliant, appropriate steps will be taken to achieve a compliant outcome.
If the issue cannot be resolved, in conjunction with the executive committee, a decision will be reached to escalate the matter to Penrith Council or to obtain further legal advice.
A report will be prepared for the Executive Committee
Whilst there are many areas that require the attention of the Caretaker, the following key areas have been identified as a priority by the community association:
Containers
Site fencing
Dirt stockpiles
Slashing of vacant lots
Unauthorised vehicles being kept on a lot
Landscaping: front fences and maintenance of lots